Meeting Point
for community-minded people in the same neighbourhood... to find each other!
What we're asking you to do now
Put in your post-code here - and then (when the map focuses on your street) see who else nearby is community-minded - and get chatting!
Meet Here
How can we turn a 'keep yourself to yourself' society into a friendly, positive and encouraging one?
It's absolutely needed. There's no pleasure in 'sour insularity'. And many suffer isolation, discouragement and lack as a result.
Smile and greet someone today!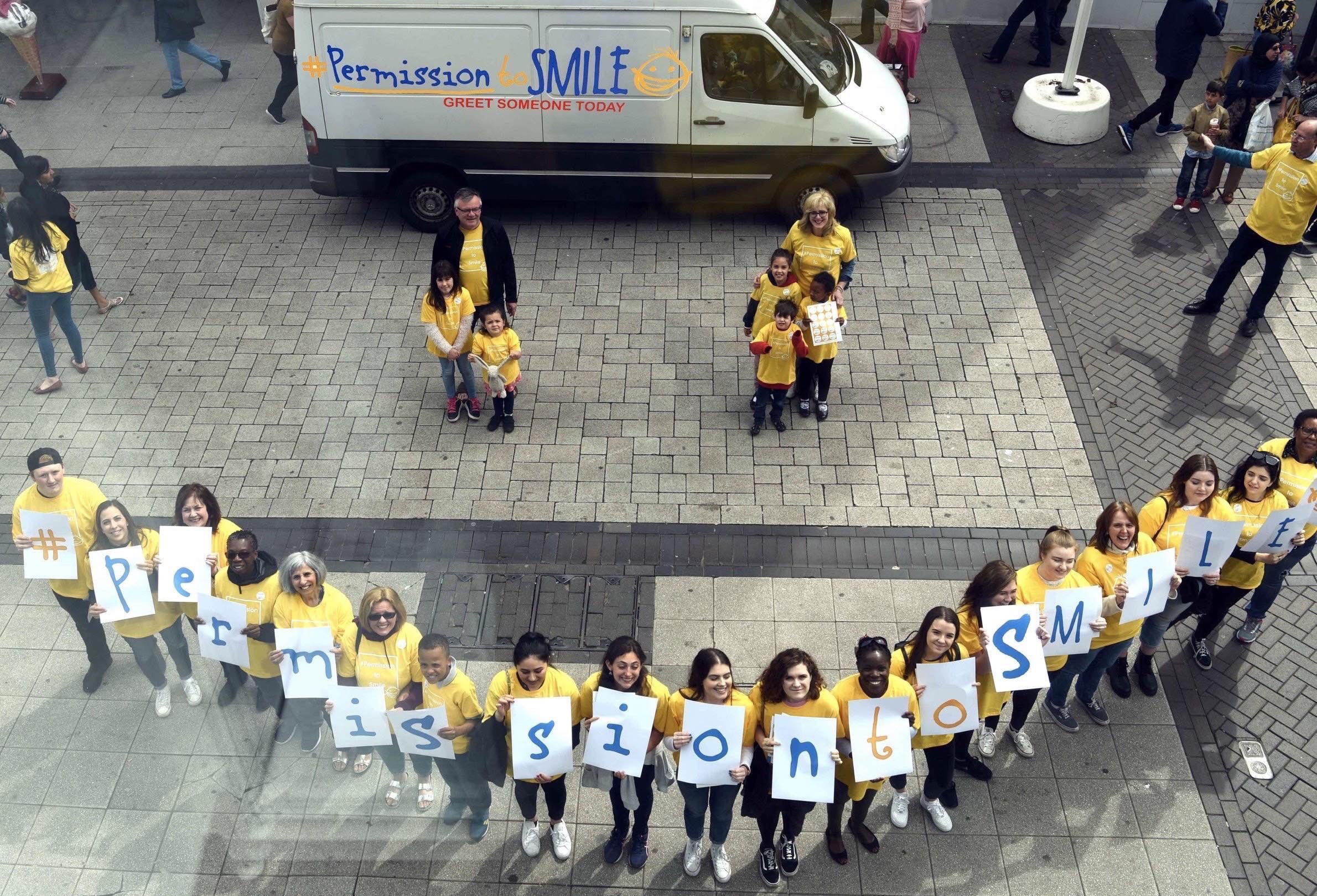 But that's only the beginning. As the ice starts to melt, we can start to come together and do things with and for each other – much needed things, such as:
start a youth group with a bunch of other parents
give a helping hand to a vulnerable neighbour
start or support a Street Association
make friends with neighbours
how about a young mum's group on your street?
or helping an immigrant with English conversation?
invite neighbours to a BBQ or a Macmillan coffee morning
look in on an elderly neighbour
With this website:
...help us spread the message "Permission to Smile". Here's how:

• actually start smiling where you live – and see where it leads. Don't be shy!
• Use our Meeting Point to link up with interested people where you live
• look at initiatives that are badly needed and download the how-to guides
• help bring people together and restore community spirit
This is important! For several decades, there was an advancing tide of public services, at the same time as a receding tide of people doing things with and for each other. Now, with 'austerity', we are faced with a rapidly receding tide of public services – and there's only one positive answer: recapture our desire and ability to o things with and for each other. This will be a key to a happier society. It will mobilize un-utilized gifts that so many people have. It will unlock vision, generate fun and bring the delight of shared achievement; and, for many, help put a smile on their face.
Lets do it. This is down to us!
Website built by James Dowen | Permission to Smile privacy policy