Welcome to Permission to Smile
How can we turn a 'keep yourself to yourself' society into a friendly, positive and encouraging one?
---
Here's how we can make it happen: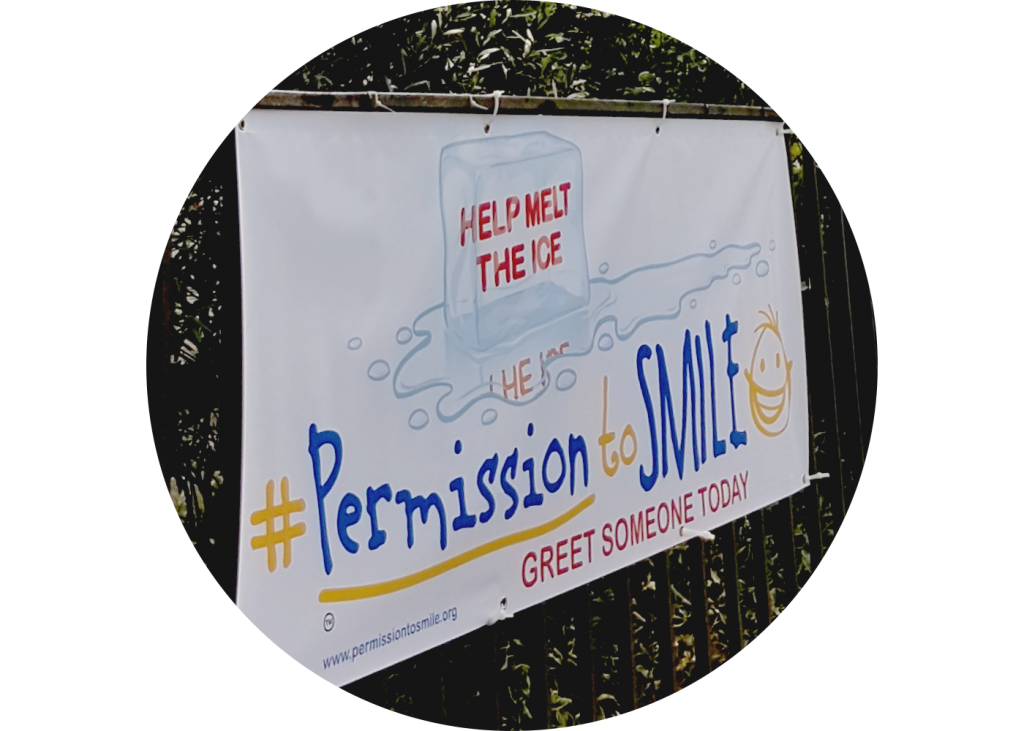 The Problem:
It should be as simple as saying
But:
Will they wonder what I want?
Or think I'm 'one of those people' they can't get rid of?
Am I 'invading their private space?'
It all seems too difficult, and so many of us tend to pass others bye, head down, no eye contact. No 'permission to smile'?
The Fall-Out:
A lack of friendliness can lead to a lack of friends – and:
Less neighbourly support for those who need it
An ever-greater burden on the public sector
Less community spirit
More loneliness
Less encouragement and belonging
Missed fun!
How to fix this?
The Answer:
We need to make a change and that requires people power! Here's how we can all take part:
Start smiling and greeting, especially where we live
Take opportunities to chat (waiting in a queue etc)
Invite neighbours round for a cuppa
Suggest a Street Association for our own street – details here
Display one of our stickers in car or house window – download here
Support Permission to Smile on social media
---
Permission to Smile song, performed at Birmingham's Symphony Hall as part of Youth Proms 2019 – delightful!
A personal message from Sir Lenny Henry
---
Neighbourhood organizations
Neighbourhood organizations can also play a vital role as local catalysts – churches, community centres, schools
More Information!
Join the friendliness revolution!
Please now sign up as a supporter, boosting the campaign's strength and allowing us to keep in touch through an occasional newsletter.
Subscribe